Multi Language Translation Added
Recently we have seen the number of Non-English speaking visitors increase and as a result I have decided to test multiple language translations on the website.

To start it will only be available on the main site and also the ROMs and EMULATORs sections. Simply go to the bottom of the page and select the language you wish to view the site in.

I would appreciate everyone's feedback on this new feature.
MAME 0.145 Update and Other Systems Added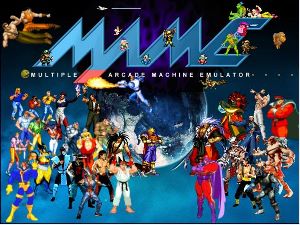 The following collection of systems have been added to the ROMs Database. In addition the current MAME 0.145 set has also been updated to include all the u1 to u7 update packs. This news update is simply to highlight the many new systems added. For a complete list of over 440 different systems please visit the main ROM section.

There have also been some very significant updates to the Emulators database by PMJP. These include many new Android and iOS (iPhone and iPad) emulators added to allow the increasing numbers of users that wish to play on their phones and tablets.

The following collections have been added to the roms :-

Adult Nintendo Gameboy Advance Collection
Adult Panasonic 3DO Collection
Adult Philips CDi Collection
Adult Sony PlayStation Collection
Atari Mega Download Packs
BIOS System Boot Mega Download Packs
Commodore C64 Scene Magazines
CPS Mega Download Packs
MAME 0.144
MAME 0.144U1 to 0.144U4
MAME 0.145
MAME 0.145U1 to 0.145U7
MESS 0.144 BIOS
MESS 0.144U1 to 0.144U4 BIOS
MSX Mega Download Packs
NEC Mega Download Packs
Nintendo Famicom Collection
Sharp Mega Download Packs
SNK Mega Download Packs
Tandy Radio Shack Mega Download Packs
Texas Instruments Mega Download Packs
Tiki Data Kontiki 100

More will follow soon, enjoy

Website Cosmetic Update
A number of small updates have been made to the ROMs and Emulators database to optimise the performance for the members to download files. There has also been the addition of some easy to see and immediate go to buttons at the top of the home page. This should make getting to the roms, emulators and game art sections faster to navigate for iPad, iPhone and Android mobile users.
Nintendo SNES Roms get an overhaul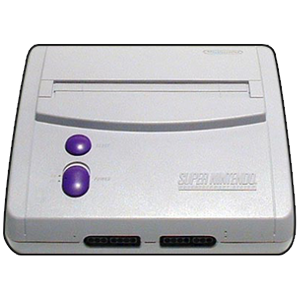 It has been a long time since I made any changes to our Nintendo SNES ROMs section. So I have just updated the section to include more up to date roms. We now have the following Nintendo SNES sections :-

European Roms
IPS Hacks of Super Mario World
Japanese Only Roms
Japanese Nintendo Power Roms
No-Intro Full Set (latest release)
OS Roms (includes copier programs)
Full Public Domain Set
Sufami Turbo Specific Roms
USA Full Set

There has also been a major update of the Nintendo SNES Emulators section with new emulators for Android, iPhone and iOS and latest versions of Windows and Linux as well.

I also made some very large amendments to the Nintendo NES ROMs section and the Nintendo NES Emulators section as well for those that are interested. This should keep all those iphone and ipad and android users happy.
Site Updates and Other News
It has been a while since I updated the news properly. Regular followers will have been kept up to date from within the forums but I decided to create a huge news update for everyone else to follow. Up to the minute ROM and EMULATOR updates can be found at the corresponding threads in the general discussion forum. So here goes the news roundup.

The Main Roms and Emulators database have been recently improved with better social and google+ buttons as well as faster database speeds and WC3 certification. I also updated the roms descriptions and images as well.

We also appointed two existing members to new roles of Curator for these two main sections. Forum member Te_Lanus has become the official curator of the ROMs database and does an excellent job of helping me keep the various sections up to date. He also has the ability to add systems that I never even knew existed (see full list below) which puts a smile on my face like a cat that got the cream. New member PMJP has also been appointed the curator of the Emulators database and in his short few weeks has made massive changes and additions to our ever expanding collection of emulators. His excellent work can easily be seen by visiting the emulators and spending a few minutes browsing.

Our forum membership numbers continue to grow at a fast rate. At the date of this post we have almost 55,000 members with an average 500 members online every 24 hours. The forums continue to be popular with support for roms and emulators being the most used. I urge everyone that has not already posted, to take a minute and get involved. You will find a great community of people that are willing and able to help and discuss all things retro.

Lastly for this post I want to summerise the many different ROM sections that have been added in the past few months, to link to these please just visit the ROMs Database.

Amstrad PC1512
Amstrad PC1640
APF Imagination Machine
APF M-1000
Apple Macintosh
Atari 800
Bondwell Model 12
Digital DEC PDP15
Digital DEC VAX
Dream 6800
Chip 8 Chip8
Chip 8 Mega Chip
Chip 8 Super Chip
Convergent Technology 3B1
Epoch Game Pocket Computer
IBM PC5140
Kaypro Kaypro 4
Luxor 1600
Luxor ABC 806
Nintendo NES GoodNes 3.1
Nintendo NES Rare Games
Philips CDi
SEGA Saturn
Sharp MZ-1500
Sharp MZ-2000
Sharp MZ-2500
Sony Play Station
Sony SMC 777
Sony SMC 70
Soviet Block Korvet
Tandy 1000
Tandy 2000
Texas Instruments CC-40
Texas Instruments Ti-81
Texas Instruments Ti-84 Plus
Uzebox
Visual technology 1050

That's quite enough for now, I have still got about 30 other new systems that need published into the news but I will do that in my next news update. Thanks for reading and remember to check out our facebook page for daily updates as well. Until next time, keep gaming.

Hot Trout

MAME 0.145 Now Available
The MAME section has now been updated to include the MAME 0.145 ROMs section into the database. In addition the ROMs section has had some cosmetic changes to make it easier to login and navigate around. ROM database speed has also been improved. I also updated the social buttons to make them easier to use and find.

I would like to ask everyone to hit the google +1 button on every page that you feel deserves it. It only takes a second and it helps us spread the news about how good this site has become.

Thank you.