ROMs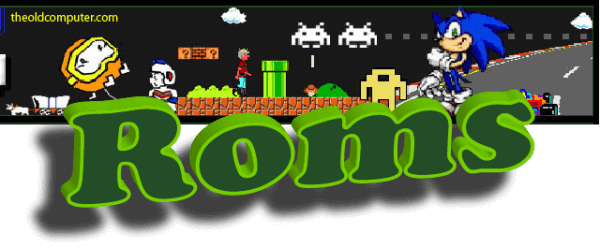 Manufacturer : | System :
Welcome to the ROMs section of the ROM Database. Please scroll down for more sections and remember to share this page. You can also vote for your favourite system.
Theoldcomputer.com is by far the worlds largest rom download site. Over 402,000 roms for more than 480 different systems like Nes Roms,Snes Roms,N64 Roms,Playstation Roms,MAME Roms,Gameboy Roms,GBA Roms and Sega Roms are all available here plus over 480 other computer systems,video games,handhelds and retro computers.

We survive because people like you donate and help us pay the huge server and hosting costs associated with a monster site like this. When you donate you also receive a lot of membership benefits like access to all areas and totally unlimited access speeds.
You can find full details on who and why to donate and upgrade in the About Upgrading FAQ Page and you can also Donate and Upgrade Now when ready.


Size : 2223.27GB
Roms : 416177
Systems : 501
Manufactures : 140
Total DLs : 75.5 million